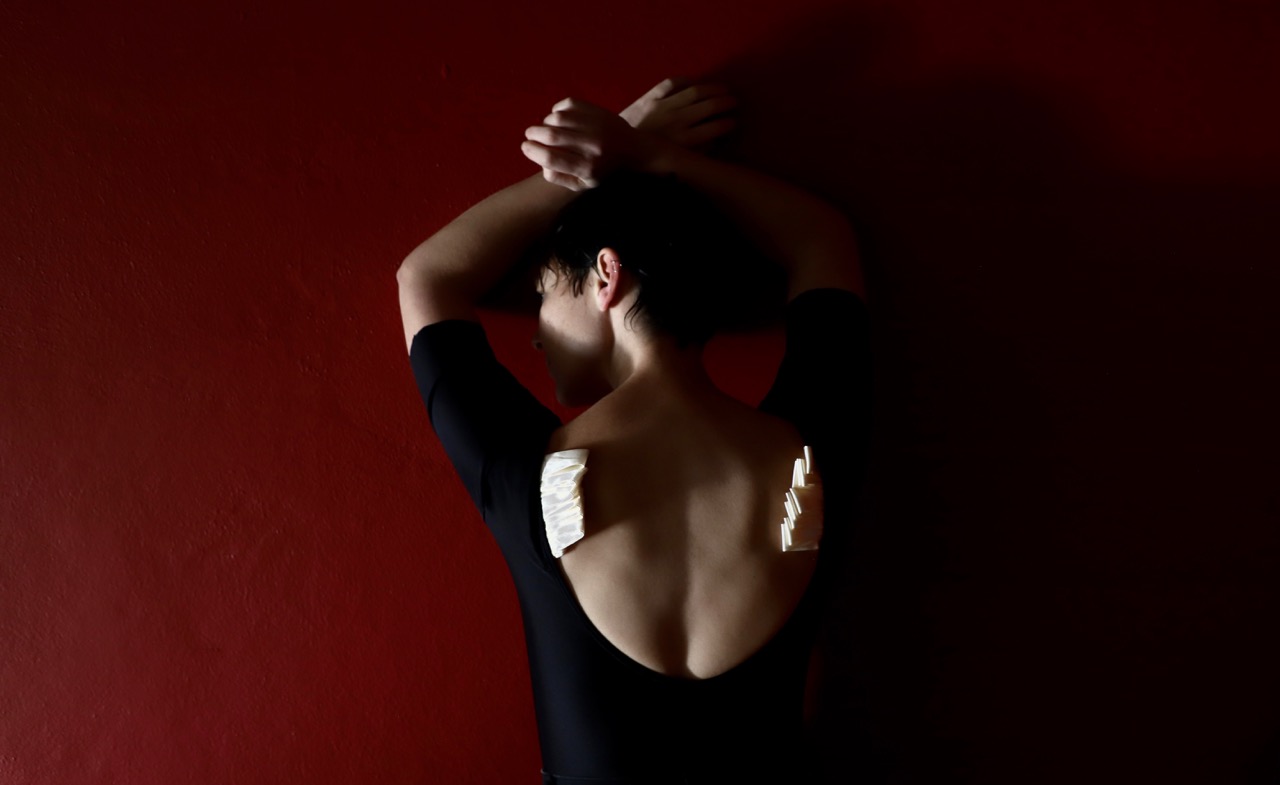 Wordless Dialogue explores the universal connections of which we are all part of; the essence of human relationships & alternate ways of communicating.

Each piece explores the relationship and connections between 2 people.


PROCESS_

1. Through a series of key questions and a brief online interview, Pia first_

2. creates a narrative with words which_

3. then undergo number coding, synthesis and further decoding to_

4. discover a phrase or collection of words utterly unrepeatable and unique_

4. which she then weaves with thread into the grid on the paper using a number pattern_


What appears on the reverse of the piece is a unique pattern resembling a sort of electrocardiogram as a symbol of one´s beating heart & a galaxy or constellation as a symbol of the possibilities of connection with one another. The action of weaving the thread symbolizes the time-space aspect of the relationship.

The final piece is delivered framed.
The process can include composer Eduardo Garcilazo for the creation not only of a visual piece, but a sound piece as well.


HIRE PIA TO CREATE YOUR WORDLESS DIALOGUE PIECE
_experience between 2 or more people


25% of all earnings goes to funding of Wordless Dialogue Research Center (more info soon to come).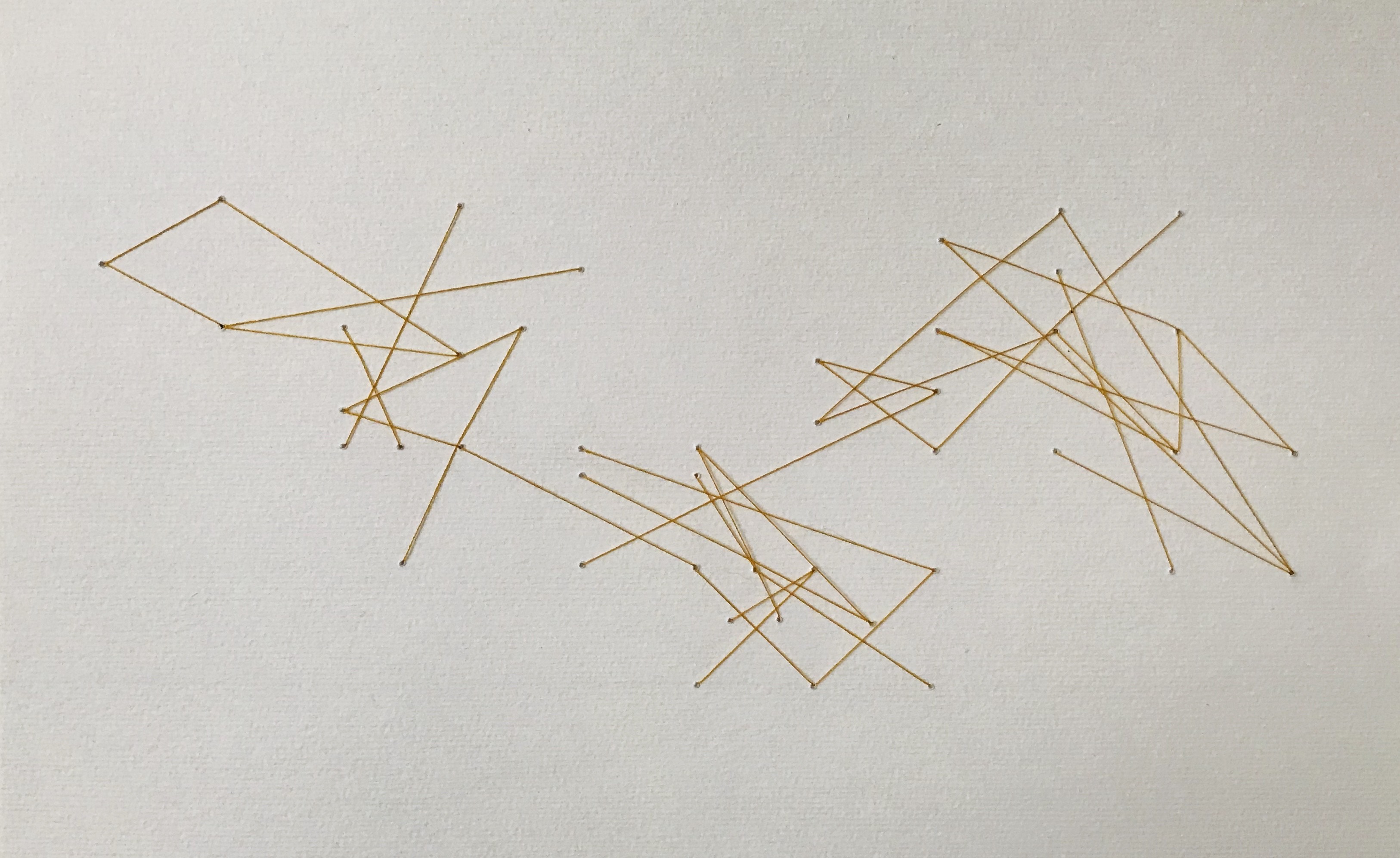 Musical codes in visual art. Sound structuring in synchronicity with the plastic expression. Music as impulse and vehicle for subtle channels of communication.

Point & Echo is an interdisciplinary project of sound, visual and performative creation between composer Eduardo Garcilazo and artist Pia Watson that explores the synchronicity and coexistence between sound and visual art.

An exercise allowing experimentation with physical aspects of sound, such as consonance, rhythm, color and resonance, in an exercise of coding and classifying elements from the visual plane in a series of concerts with visual and performative elements that, in symbiosis with the spectator, attempt to put in evidence the existing and yet seemingly invisible connections between human beings.
Garcilazo and Pia decode each other´s work to create sound and visual pieces that dialogue with one another in concerts incorporating visual and performative elements that, in symbiosis with the spectator, attempt to strengthen connections and "speak" from spaces perhaps even clearer and more profound than those of words.
lux aeterna_mixed media_100 x 70 cm_pia watson 2019_
IZTA_IN SEARCH OF SILENCE

Audiovisual series about the volcanoes of México; the magic and mysticism around them.

1st episode:
Iztacíhuatl volcano
5,230 m (17,160 ft)

In development.

Want to collaborate?

ISLE (working title)_


At the end of 2018, I embarked on a journey to Scandinavia to do research on Individuality, Movement and Language for a personal theater proyect I´m currently developing.


Individualty: fragments of identity.


Movement: a constant feeling of inhabiting the periphery of spaces, never belonging.


Language: by displacing communication from its fundament in words, one can achieve to awaken alternate lines of correspondence and raise the visibility of existing connections and funnels of communication based on the sensorial and intuitive, many times clearer and more puntual than discourse.

The first piece of the project has landed on a book.
Currently developing a theater performance.